WROUGHT: SHAPED WITH THE HAMMER.
WROUGHT IRON #1: A BLEND OF IRON AND SILICA SLAG THAT WAS HEATED AND POUNDED OR "WROUGHT" TOGETHER UNDER LARGE INDUSTRIAL STEAM-POWERED HAMMERS IN THE FORM OF BAR STOCK AND SHEET. THIS METAL WAS THE PRECURSOR TO MODERN STEEL AND MOST PRE-1900 ORNAMENTAL IRON PRODUCTS WERE MADE FROM THIS MATERIAL. WROUGHT IRON HASN'T BEEN PRODUCED IN AMERICA FOR OVER 100 YEARS. ORNAMENTAL OBJECTS MADE FROM THIS METAL WERE ALSO WROUGHT OR SHAPED WITH A HAMMER, THUS THE DEFINITION OF WROUGHT IRON ALSO INCLUDED:
WROUGHT IRON #2: ANY KIND OF ORNAMENTAL IRON WORK THAT IS WROUGHT OR SHAPED WITH HAMMER AND ANVIL.
bY DEFINITION THEN, WROUGHT IRON CAN ONLY BE PRODUCED BY A BLACKSMITH: ONE WHO FORGES HOT IRON WITH HAMMER AND ANVIL.
WROUGHT IRON #3: THIS IS A MODERN DAY ERRONEOUS DEFINITION THAT CAN INCLUDE ANYTHING MADE FROM METAL AND PAINTED BLACK.
how do you know if its real?
wrought iron is more defined by the process than the material. THIS PROCESS IS LABOR-INTENSIVE AND REQUIRES YEARS TO MASTER. the blacksmith heats the iron in the forge and sculpts it with hammer and anvil into three dimensional form. steam, air, or mechanical hammers are often used in the process, but the hand hammer always finishes the job. the rich texture is CREATED from both the blows of the hammer as well as from the scaling caused by the fire. TRADITIONAL JOINERY SUCH AS: FORGE WELDS, RIVETS, TENONS, AND COLLARS, ARE PART OF THE GENRE.
the impostors:
cast iron or cast aluminum:
cheap cookie cutter mass produced products, SUCH AS THE FINIALS BELOW.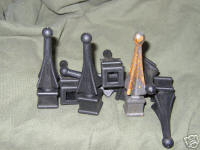 fabricated iron:
ANY KIND OF MODERN CUT-AND-PASTE METHOD. THESE PROCESSES ARE QUICK, CHEAP, AND EASY. TWO DIMENSIONAL COMPONENTS, USUALLY DEVOID OF TEXTURE, ARE CUT OUT AND WELDED TOGETHER TO FORM LIFELESS THREE DIMENSIONAL PRODUCTS.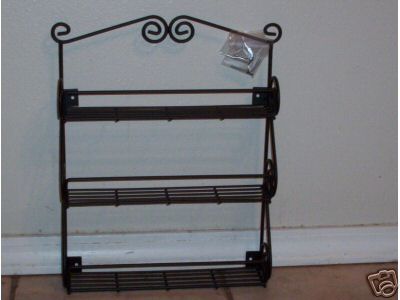 EXAMINATION OF THIS PIECE OF "WROUGHT IRON" REVEALS THAT IT IS DEVOID OF ANY TEXTURE AND THE JOINERY METHOD IS MODERN WELDING. NOTICE THE STRAIGHT SECTION IN THE END OF THE "SCROLLS". THESE FUNKY LOOKING SCROLLS WERE MASS PRODUCED BY AN ELECTRIC COLD BENDING MACHINE. sometimes fabricators will buy real forged components to include in their work.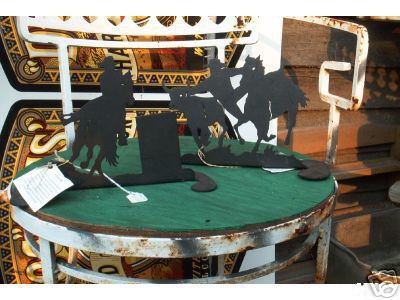 PLASMA CUT SILHOUETTE "WROUGHT IRON"